After logging in you'll need to create a seating chart, also known as floor plan.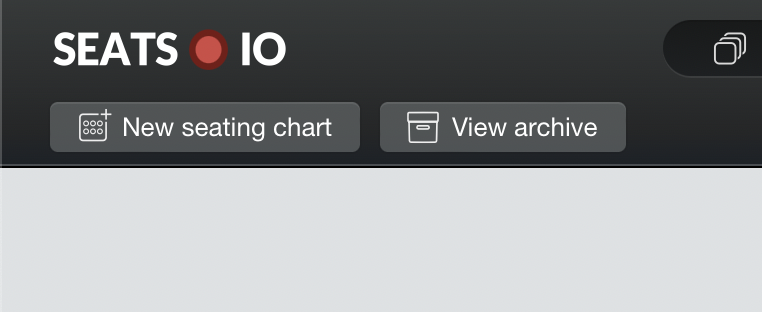 To make this easy, we developed an in-browser designer tool, allowing you to just point and click, drag and drop the elements on your floor plan.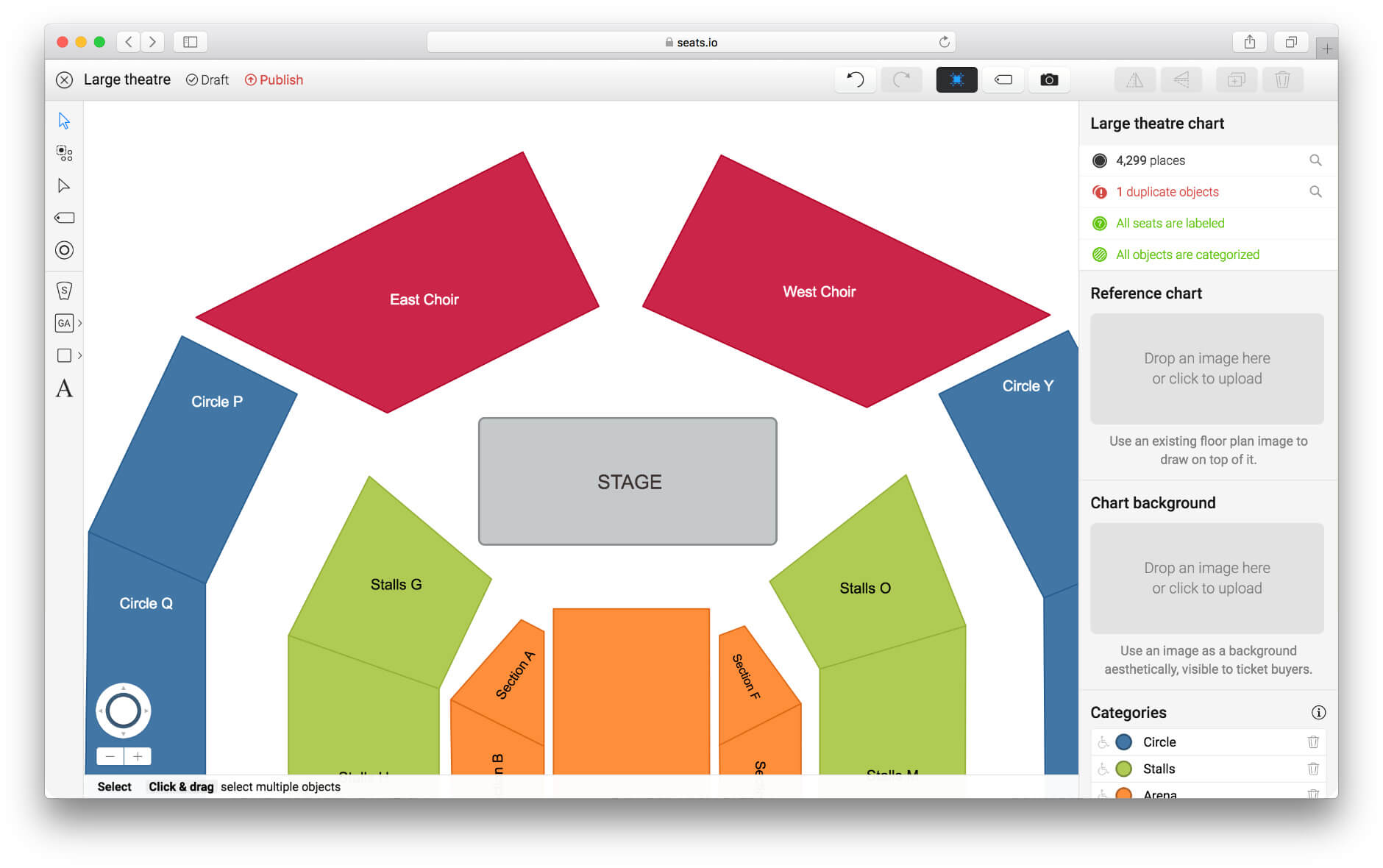 tip
Alternatively, you can get readymade seating charts from seatingcharts.io, straight into your seats.io account!